WELCOME TO ROYAL CREEK RANCHES
SET IN THE MIDDLE OF PICTURESQUE CENTRAL UTAH
Corporate, youth, and family retreats
Retreats at Royal Creek Ranches are one of a kind
ACCOMMODATIONS
Enjoy a rustic experience by staying in our sheep camps or small cabins.
WEDDINGS
Enjoy Royal Creek Ranches and all it has to offer for weddings
HUNTING EXPERIENCE
Whether it's a field hunt or a driven hunt, Royal Creek will guarantee birds, birds, birds.
Royal Creek Ranches is discreetly nestled in the middle of the Stansbury Mountains encompassing rolling hills, creeks, and beautiful Utah landscapes. The property is brimming with rich pioneer history, western charm and elegance ready to provide you with an experience that you will remember for a lifetime!
Guests can enjoy a wide range of activities including the best Elk and pheasant hunting you will find in the entire country, fishing, horseback riding, cattle sorting, hayrides through the elk herd, skeet shooting, family-friendly musicians and entertainment and Indian arrowhead searching. Enjoy the Dutch oven cook outs of our executive chef, an onsite masseuse if requested.
Our ACCOMMODATIONS include a 18,000 sq ft. 22 bedrooms, Pheasant Haven lodge, six smaller rustic cabins, 12,000 sq ft barn (the center gathering of the ranch) overlooking the Bull Pasture and Pheasant Brush Acres, all of which fit perfectly into the surrounding landscape exuding Utah's western charm. Our Ranch also includes 23 restored sheep camps, The Ambassador cabin, along with the Luke S Johnson study/library, the Destiny Amphitheater and Legacy Pavilion.  Royal Creek Ranches is the perfect destination for a family vacation, wedding, romantic getaway, reunion with friends or a corporate retreat. The unique set up of the ranch resort allows the property to maintain an intimate feeling whether there are two people or 200 calling it home. Additionally, this ranch is a perfect venue for OUTDOOR SKILLS AND LEADERSHIP RETREATS. RCR was established and created by one of the world's most recognized authors and leadership speakers/coaches. The Wall Street Journal hails Chad Hymas as "One of the top 10 most inspirational speakers in the world." Engage with Chad and a world class team of knowledgeable experts to be part of your next conference. This ranch was built to host executive meetings combined with morning & afternoon hunts, biking, hiking, or a dozen other ways to make it a lifetime memorable experience. Royal Creek Ranches is located just 45 minutes West of Salt Lake City. The elk hunting ranch is a 2 hour drive south of Salt Lake or a quick 23 minute helicopter ride, provided by the ranch and can be included in your package. Guests can fly commercial into Salt Lake or fly their planes into the Tooele Utah airport, just 20 minutes from the ranch.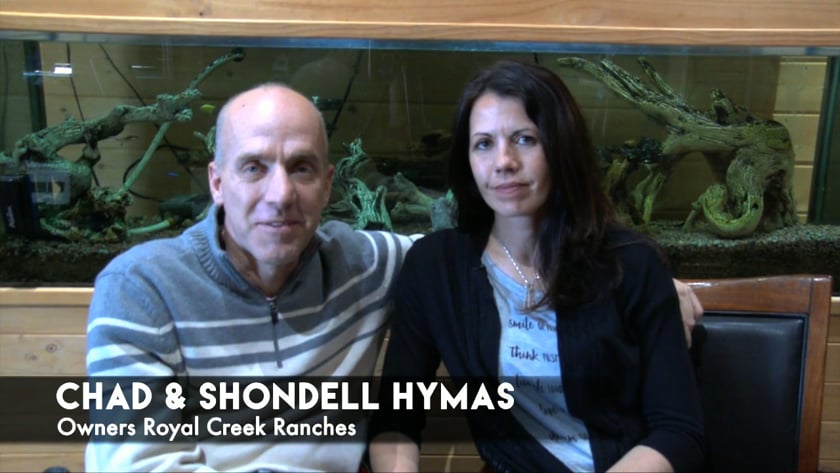 ATV rides
Our ranch offers some of the most beautiful Utah Scenery. Enjoy a relaxing afternoon sightseeing for wildlife or just enjoying the fresh mountain air. Come enjoy 3500 acres of mountain trails. Spend the day or spend a couple of hours. We are certain once you get started, you won't want to stop after a few hours though.
Clay Pigeon Shooting
Our excellent clay pigeon shooting facilities make us the ideal destination for corporate events, team building days and private groups and lessons. Grab your friends and family and come enjoy an afternoon enjoying time together in the great outdoors. What a fun way to practice for the Pheasant Hunt!
Fishing
Fishing at the Royal Creek Ranch offers some of the most beautiful scenery and rainbow trout you can find. Not to mention the memories that will be made. Bring your fishing pole and license and we will provide the rest. Don't have a fishing pole? No problem, we have them available to rent. Our guides are knowledgeable and will show you the best spots to fish. There are Several lakes, streams and creeks to choose from nearby.
Hay Rides
Your friends and family will have a ball on the hayride throughout the beautiful property. Hay rides all year long make this a fun family activity. Come take a tour of the beautiful 3500 acres and beautiful wildlife. Don't forget your binoculars. You never know what you might be able to see. Bring a jacket, it could get a little chilly!
Hiking
Hiking is a great way to explore nature, get a good workout, and disconnect from daily stress. There's a hike for everyone, from leisurely strolls to challenging multi-day treks. It's perfect for socializing or solo trips. Bring water, proper footwear, and appropriate attire for expected weather conditions. With planning and a sense of adventure, a hiking trip can be unforgettable.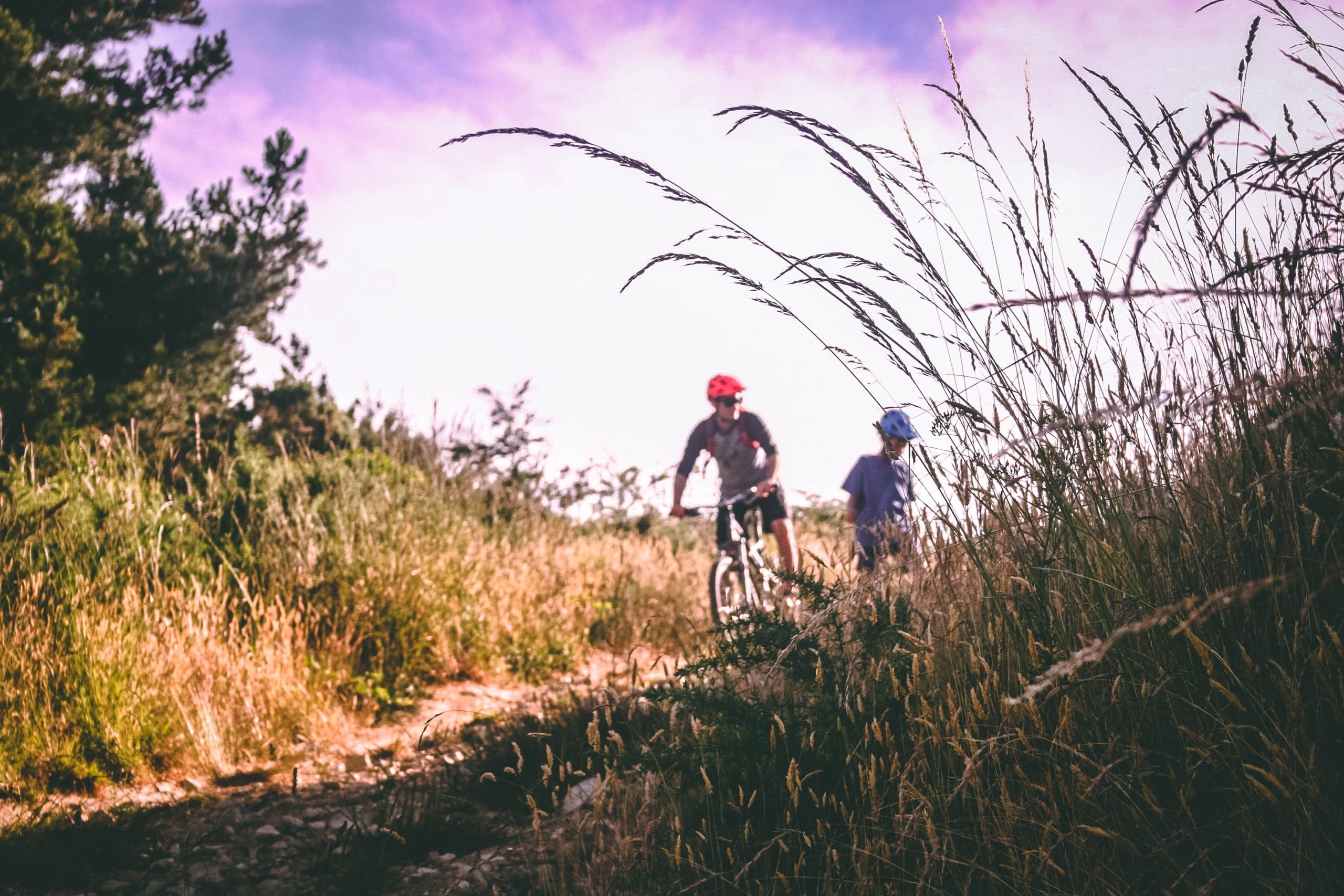 Mountain Biking
This might be some treacherous terrain, but it's not match for a mountain bike. Cover some of the most beautiful country while getting a workout. Enjoy all 3500 acres of Royal Creek Ranch like you've never seen before. Didn't bring a bike? No problem, we have bikes and helmets available for rent.
The team seems to have lost some of its energy and motivation, and morale is beginning to drop. Bring your team to Royal Creek Ranches to get them back on track by exploring some team building strategies and activities.
Team building is about providing the skills, training and resources that your people need, so that they can work in harmony. But, to be truly effective, it needs to be a continual process, embedded into your team and organization's culture.
Royal Creek Ranches will show your team not only how to work together but also the importance of it. We have several team building exercises to choose from. Have a few days? Let's do them all!
Royal Creek Ranches is a wonderful venue for your big day!  The Barn Event Center is a rustic venue at Royal Creek Ranches. Located in the Stansbury Mountains, 60 minutes west of Salt Lake City.  This venue provides wonderful backdrops for wedding ceremonies and photoshoots.
Facilities and Capacity
The Barn Event Center can host up to 300 guests. The wooden-framed indoor venue,  is equipped with state-of-the-art amenities including a stage and dance floor. Outside, guests can wander through the beautiful acreage.
Services Offered
Our Barn is designed to allow you to be the architect of your dreams. Our facility provides you the freedom to choose your own caterer, decor and much more.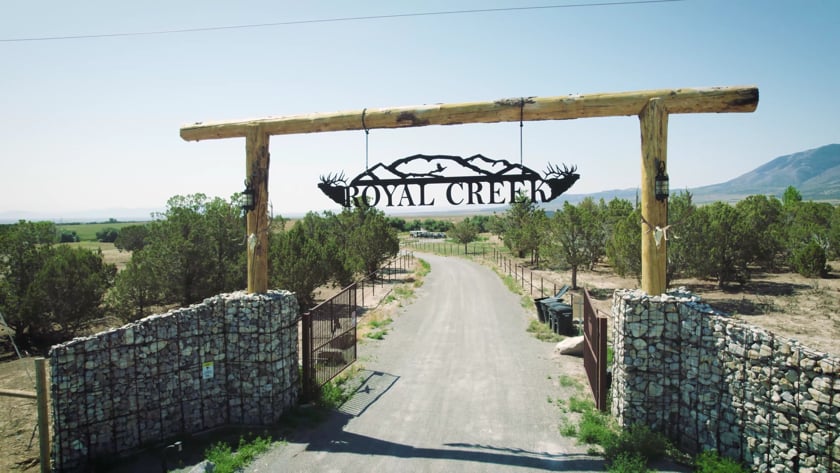 Thank you for the hunt and for the experience my wife had. We all had a wonderful time and you, your guides, and those who prepared the meals took good care of us. Our friends who came with us had a good time too. My wife has told people that this experience completed one of her bucket list things to do. Again many thanks!
Words can't describe the experience "Royal Creek Ranches" provides! Simply knowing there's a place on earth that not only offers an incredible opportunity to hunt "Trophy Bull Elk" its a "Pheasant Hunters Paradise" allowing friends and family to take part in some of the most phenomenal upland game hunting a club can offer! We couldn't believe the history that exists on the Ranch, 100 plus year old cabins that stretch down the Clover River. The Old Sheep Camp offering everything from a bunk style camp out to a great game of basketball/volleyball only to conclude with a walk along the nature path admiring the Mule Deer, Wild Turkeys and listening to the coyotes howling from the shadows.... Absolutely breathtaking to say the least!! A Huge "THANKS" to Chad, Shondell, Family and Staff taking the time to share themselves and their "SLICE OF HEAVEN" with me and my family!
I absolutely recommend Royal Creek Ranches. The facilities are perfect for both large and small gatherings. Our youth group held a conference here and had a fantastic time camping overnight. I've also been on site during a very large event with probably 1000+ people. Plenty of room for all. We plan to hold a family reunion there next summer. The owners are open and inviting, taking care of your every need. Give this place a shot! You won't be disappointed.
I've traveled the world for the last 25 years and had the opportunity to stay at the finest properties from Texas to Tasmania but Royal Creek Ranches remains my favorite. We wanted a special place to spend our 1 year wedding anniversary and are so glad we selected Royal Creek Ranches. There was so much to do but also space to enjoy the beauty of the ranch. We will be back!
I want to thank you for the hunt of a lifetime. Everything was perfect on the trip. I have been hunting for 60 years and this was the best hunt ever. You run a quality operation. The bonding experience with xxx's son was an unexpected bonus. XXX never had a grandfather and the time we had together left a big impression on the boy. He is going to start a savings account so he can return in a few years. Tyson was an excellent guide and made our trip very pleasant. I was really worn out after returning home and am still waiting for my body to return to normal. The meat from the elk is very tasty and should last a long time as will the memories of the hunt.
Thank you for a great hunt and a wonderful experience. Your guide, Owen, was a patient and careful guide. He made sure that we went at our own pace and if we looked like we needed to slow down or stop for a rest, that's what we did. His scouting and tracking skills were outstanding. He gave me the confidence to make "the shot of a lifetime." He is a true asset to your Ranch. I hope to one day bring my son to your Ranch as he has just this past week completed his hunter safety course here in PA. He will, of course, have to work his way up to game this large. Once again, thank you for fulfilling a dream that I have had for a long time.
This is a very special place where the entire design and purpose is to enable people to be inspired and renewed. The experiences here are more than amazing memories — they have the potential to transform the way you live.
Some of our favorite memories as a family have been spent hunting and camping outdoors in our beautiful state of Utah. Royal Creek Ranches is set in such an amazing place! You will absolutely love to hunt there! The owners are the best people and will take great care of anyone who visits there!! Don't pass up the chance to hunt at Royal Creek Ranches!! You will not be disappointed! Very highly recommended!
MEET CHAD AND SHONDELL HYMAS
Thank you for taking the time to visit our dream. We know there is a lot of information here. It is our desire to have you experience it live, and help you make memories that you will never forget. We hope you will meet new friends and build friendships that will last a lifetime. Chad and Shondell both believe that things happen for a reason. Chad's accident was not an accident after all. It took him from farming 600 acres to now sharing his message on all 7 continents and 52 countries. Those same people are now experiencing his seminars and wildlife dream first hand. You will not be disappointed in this adventure. Now it is up to you to come visit our preserve. We know the you have many operations to choose from. We invite you to choose Royal Creek Ranches! You will see wildlife, birds and elk, but you will also meet and visit with Chad Hymas, who the Wall Street Journal calls "One of the 10 most inspirational people in the world." The first hunt you may be a clients, but you will become a family member for the rest of your life.
God Bless- Chad and Shondell Hymas, Owners of Royal Creek Ranches, LLC