Your dream destination for letting the shells fly, dogs work and a thrill you will never forget! This is a one of a kind experience, with 10 shooting stations.  Royal Creek Ranches is willing to humbly challenge we have the best landscape, facility, terrain, guides, dogs and birds for this memorable experience! 

WHO LET THE BIRDS OUT…
WHO, WHO,WHO?
Unleash your shotguns and let the shells fly. The guides and dogs will do the rest! Shoot plenty of shells as the bird has the advantage here. Pheasants will come flying high above you, some up to 90 yards! Plus they are moving along at a mere 40-45 miles per hour! Our shooting course has 10 stations, so we can take a minimum of 10 shooters, or up to 30 shooters during one hour. Most of the shoots are 300-400 or 500 bird shoots. But we can do up to 1500 birds. That's a lot of shooting for 3 hours. You will enjoy the experience of each of 10 customized stands, all ADA accessible! Designed and engineered by the owner, Chad Hymas!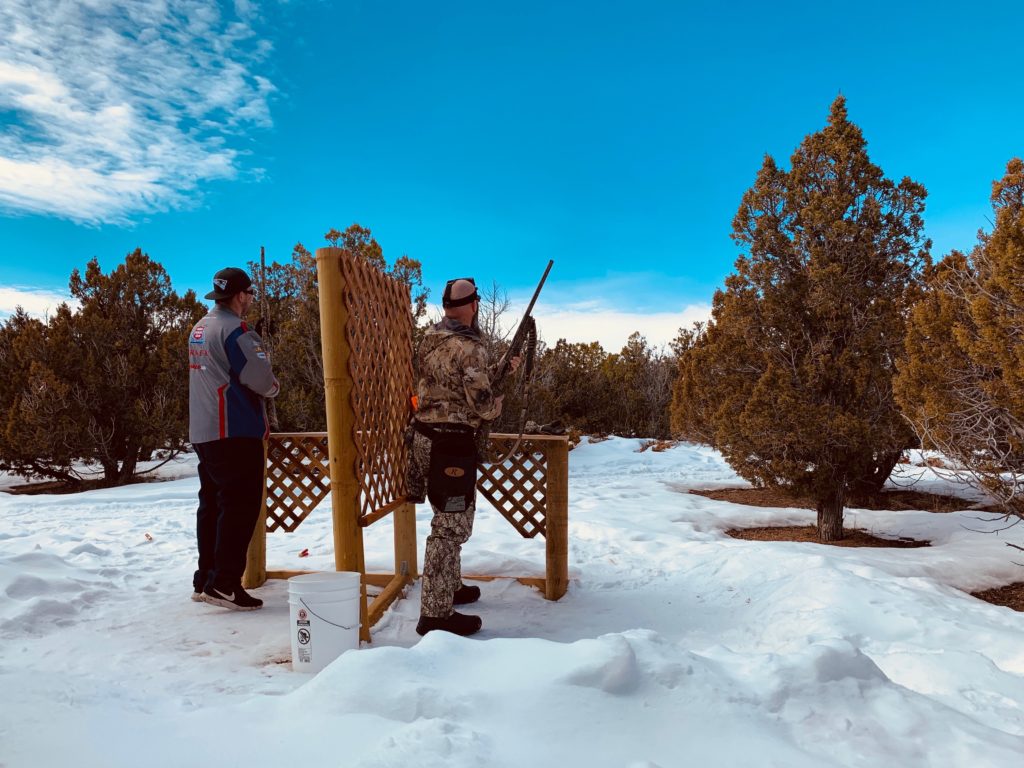 This is real and natural shooting
In the middle of the course is a 40-foot release area, which is hidden in the timber; all you see is trees in front of you or over your head.  You can't see where the birds are coming from, how many are coming, how high or how fast. The pheasants begin their flight high above the ground, then have 60 yards of flying time before they get to the shooters. It is very challenging for the shooters.  A refreshment break is held halfway through the shoot, mainly to give your shoulder a break! After the shoot, the birds are divided evenly by the number of shooters. They are then breasted by the staff and packaged for your convenience. In an effort to recover all birds hit, we have a trained retriever within sight of each station.  To finish the day, we make a group photo of all the shooters and the day's bag. Make sure your hunting buddies are sitting down when you show them a picture of you and hundreds of birds.
Day One- Arrival Day
Check in is after 3:00 pm.  Cocktails and hors d'oeuvres will be served at 5:45 pm and dinner is served at 6:30 pm.  This is a wonderful opportunity to meet your fellow Driven Pheasant Shooters.
Day Two & Three – Driven Pheasant Hunt
There will be three drives of 300+ pheasant per drive, for a total possible bag of 900+ Pheasants per day. After the first drive, there will be the traditional break for a "Bull Shot"; during which the shot birds are collected. Following the second drive, there will be a break for lunch at the lodge followed by the third and final drive that afternoon.
Day Four – Traditional Field Hunt 
Given the challenging shooting during the Driven Pheasant hunt, it is possible that a team of guns will average one in three pheasants shot. This means some 400 pheasant may be scattered throughout the acreage, offering fantastic shooting.
Deluxe 1 Day/ 2 Night Package
2 Nights Deluxe Lodge Accommodations

Wi-Fi, Satellite TV, Pool Table, Clay Shooting range

Professional Guide and Gun Dog
Deluxe 2 Day/3 Night Package
3 Nights Deluxe Lodge Accommodations

Wi-Fi, Satellite TV, Pool Table, Clay Shooting range

Professional Guide and Gun Dog for all 3 hunts
Packages come with guides, dogs, 'The Royal Feast', birds, refreshment break, bird dressing, bird processing, group photo, pro shop access, a beautiful farm that is planted for hunting not farming, plus free birds if you find missed birds from past hunters.
$525/pp minimum of 20 shooters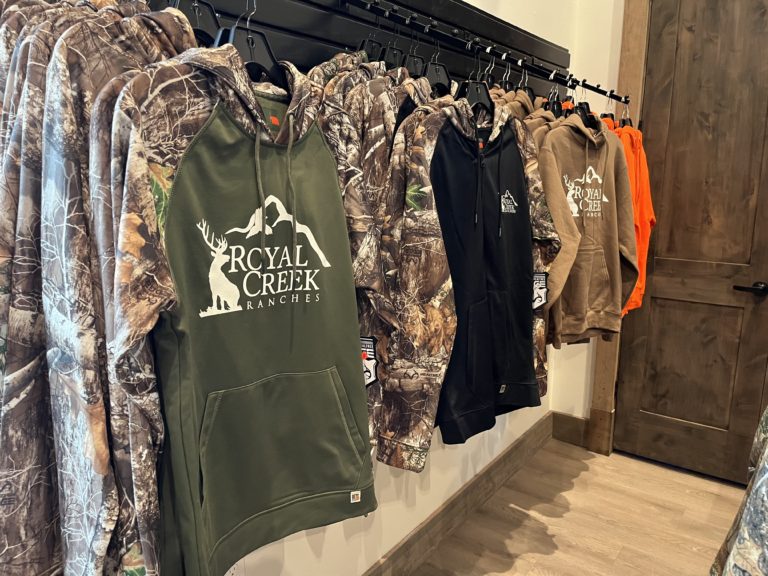 Hunts are all-inclusive except for transportation to the lodge, shipping of game meat, gratuities and Pro Shop purchases.
Reservations: A deposit of 50% per hunter is required at the time of booking to confirm you reservation. The balance is due 60 days prior to your arrival date. If something comes up, and you are unable to make the confirmed reservation, we will gladly apply your deposit to a more convenient date during the current season if notified 60 days prior to arrival date, or you may wish to find someone to participate in your place. Hunt fees are nonrefundable.
The only other fee is sales tax and the cost of your hunting license IF YOU NEED ONE. We sell Utah CSA hunting licenses here at the office.