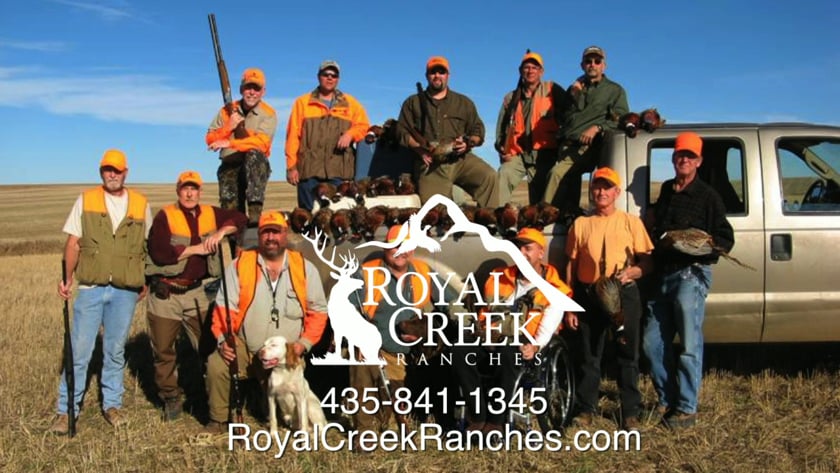 Spend 3 days at Royal Creek Ranches at our all inclusive Elite Retreat. This is a time for top leaders to join together for a weekend of cutting-edge training, team-building, and personal development.
The Elite Retreat takes place in May, June, September, October & November every year.  During these 3 days you will have the opportunity to hear from world renowned speakers.  This retreat is designed to push your boundaries and help you grow. You will change your way of thinking, strengthen your relationships, value and enjoy life more.
Over these three days you will have unrivaled access to some of the most influential leaders in the world. As part of the retreat, you'll also gain insights by spending time with mentors and participants in group activities. The three days will include ample time for personal reflection, peer inquiry and coaching, and whole group discussion.
2 days will be spent in a classroom/ meeting setting and 1 day hunting in the field. Combine your outdoor experience with training from leadership expert Chad Hymas.
22 years ago Chad Hymas was building a dream… While feeding his Elk, he was in an accident that left him a quadriplegic. For the last 21 years he has traveled the world sharing his inspirational message as a professional speaker. Although he loves his "job," his true passion was always to be a guide.
CHAD'S DREAM HAS FINALLY COME TO FRUITION…
3 day adventure: $4995.00 + taxes.
This includes the pheasant hunt, however the elk license is an additional fee.
Pheasant Haven is the ideal location to host this year's family reunion, wedding or corporate retreat. With 22 Bedrooms and 25 bathrooms this spacious Haven has everything you need to host the greats get together of your life.
Family Reunions: Our goal is to offer you and your family a place to reconnect and start a legacy together that will continue for generations to come. Pheasant Haven can accommodate up to 85 guests, which gives you the chance to have the entire family stay in one place and enjoy their time together.
Corporate Retreats: Sometimes the best place to reconnect and start afresh can be somewhere outside of traditional meeting space. These places and spaces can be found under the canopy of a beautiful blue sky, overlooking the beautiful Stansbury Mountains. Pheasant Haven provides unique and traditional meeting spaces for your next corporate retreat.
Destiny Amphitheater & Legacy Pavilion.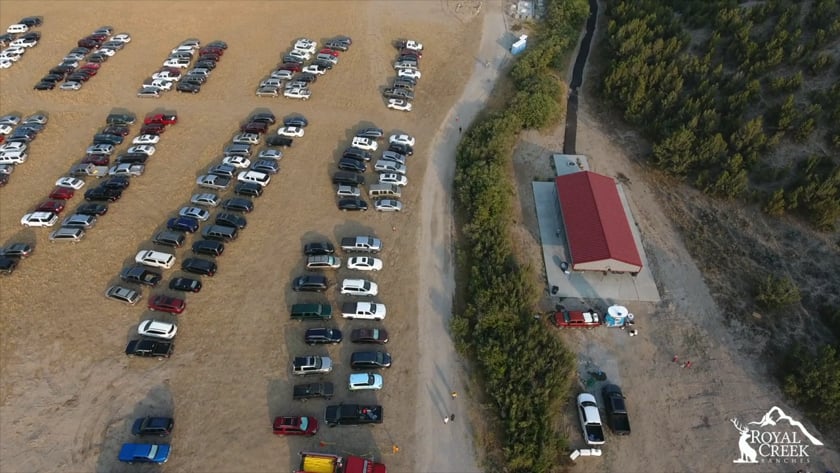 ATV rides
Our ranch offers some of the most beautiful Utah Scenery. Enjoy a relaxing afternoon sightseeing for wildlife or just enjoying the fresh mountain air. Come enjoy 3500 acres of mountain trails. Spend the day or spend a couple of hours. We are certain once you get started, you won't want to stop after a few hours though.
Clay Pigeon Shooting
Our excellent clay pigeon shooting facilities make us the ideal destination for corporate events, team building days and private groups and lessons. Grab your friends and family and come enjoy an afternoon enjoying time together in the great outdoors. What a fun way to practice for the Pheasant Hunt!
Fishing
Fishing at the Royal Creek Ranch offers some of the most beautiful scenery and rainbow trout you can find. Not to mention the memories that will be made. Bring your fishing pole and license and we will provide the rest. Don't have a fishing pole? No problem, we have them available to rent. Our guides are knowledgeable and will show you the best spots to fish. There are Several lakes, streams and creeks to choose from nearby.
Hay Rides
Your friends and family will have a ball on the hayride throughout the beautiful property. Hay rides all year long make this a fun family activity. Come take a tour of the beautiful 3500 acres and beautiful wildlife. Don't forget your binoculars. You never know what you might be able to see. Bring a jacket, it could get a little chilly!
Hiking
Hiking is a great way to explore nature, get a good workout, and disconnect from daily stress. There's a hike for everyone, from leisurely strolls to challenging multi-day treks. It's perfect for socializing or solo trips. Bring water, proper footwear, and appropriate attire for expected weather conditions. With planning and a sense of adventure, a hiking trip can be unforgettable.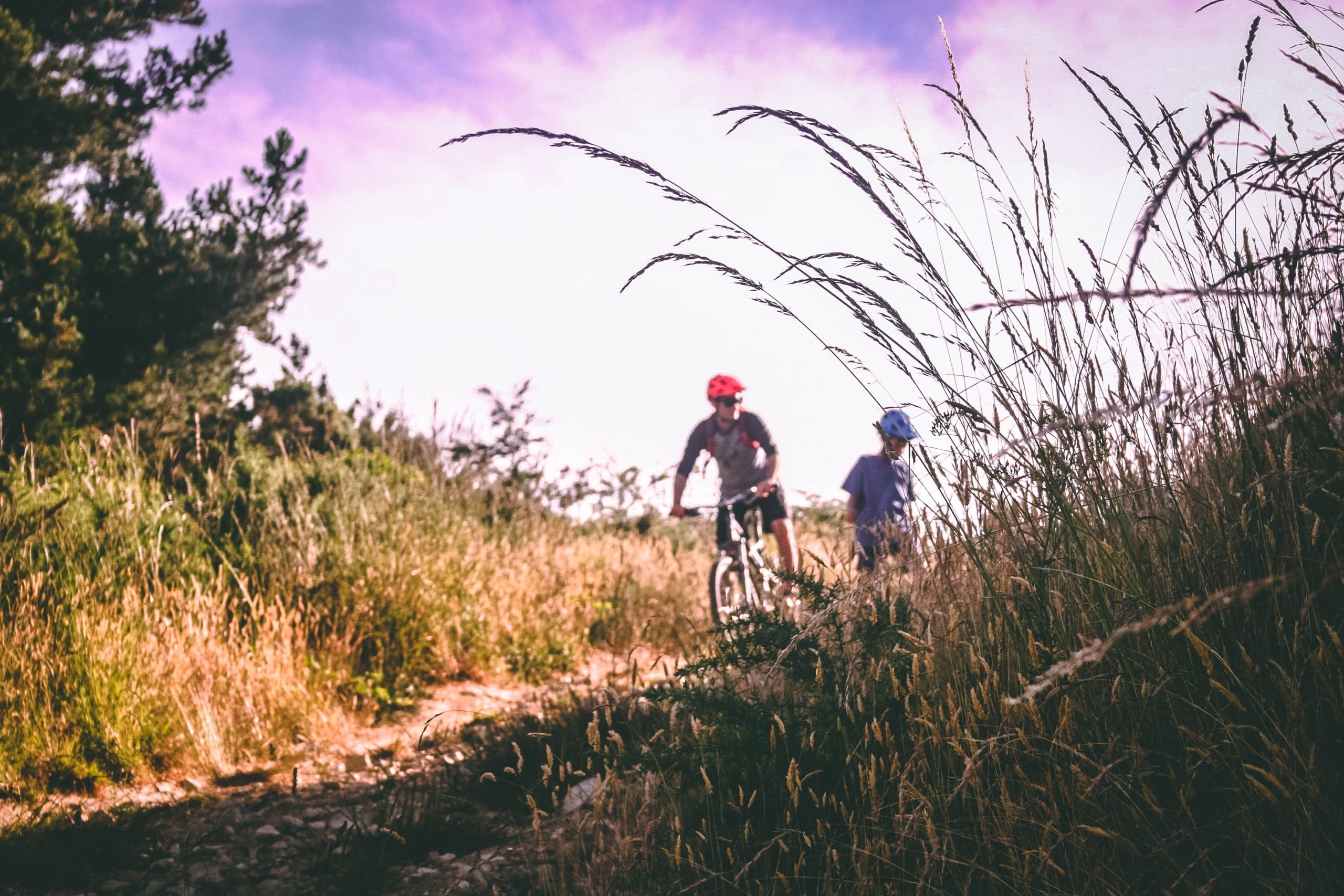 Mountain Biking
This might be some treacherous terrain, but it's not match for a mountain bike. Cover some of the most beautiful country while getting a workout. Enjoy all 3500 acres of Royal Creek Ranch like you've never seen before. Didn't bring a bike? No problem, we have bikes and helmets available for rent.
The team seems to have lost some of its energy and motivation, and morale is beginning to drop. Bring your team to Royal Creek Ranches to get them back on track by exploring some team building strategies and activities.
Team building is about providing the skills, training and resources that your people need, so that they can work in harmony. But, to be truly effective, it needs to be a continual process, embedded into your team and organization's culture.
Royal Creek Ranches will show your team not only how to work together but also the importance of it. We have several team building exercises to choose from. Have a few days? Let's do them all!